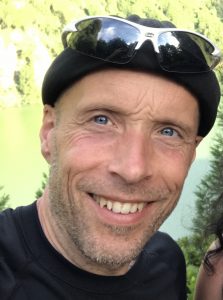 About me
Welcome to REactivity, your reliable partner in expert IT & Business Consultancy since 2007.
The most astounding feature of Information Technology is not its rapid growth but its ever growing importance in all aspects of our daily and professional lives.
Once the question what and how to automate was an easy one to answer but now we are confronted with an often confusing multitude of choices on business models, approaches, tools, methods, technologies, add-ons, principles, architectures, hardware, software, techniques, frameworks and languages (to name but a few).
Along with this growing number of choices comes a growing level of uncertainty about their outcomes; time moves fast and what seemed like a great idea yesterday can prove to be a failure tomorrow. Information Technology tends to focus on itself – it's definitely narcissistic-, often forgetting about the human factor in both the manufacturing of technology and in its application in our daily lives.
As a senior IT Consultant and a cultural anthropologist, I am very aware of the importance of the human factor. If you don't understand people and culture you will have a hard time making a success of your IT projects no matter what methodology you use (and no, agile isn't a magical formula which will save you). And if you don't understand your customers and their (hidden) motives, they won't buy or use the products or services you offer. These are two very simple principles which are the root cause of small and big failures in projects, programs, and even whole start-ups.
As an anthropologist and IT consultant, I am uniquely qualified to help you streamline your IT and business processes in such a way that the human factor is taken into account and making sure your projects will be a succes.
Services
In my opinion project management in IT requires hands-on experience in the…
I started developing apps on iOS as a hobby. I liked the…
I work with clients to help integrate information technology systems into their…
Other projects I'm working on